Çanakkale
Çanakkale is a city in Turkey. It is located about 550 km west of the capital Ankara. There are about 181.000 inhabitants living in Çanakkale.
Weather in Çanakkale
Der Wetterbericht für Çanakkale am 09.08.2022: tagsüber wird durchschnittlich eine Temperatur von 25 °C erreicht, nachts kühlen die Temperaturen auf bis zu 19 °C ab.
30°
20°
29°
21°
30°
19°
31°
20°
32°
21°
29°
21°
Tours & Attractions
Canakkale: 6-Hour Gallipoli Tour with Lunch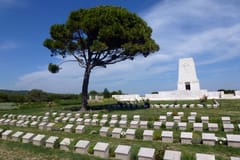 The name Gallipoli has long been associated with sacrifice and heroism, a place where history and legend have combined. Explore the ANZAC battlefields and learn about the events of 1915 on this half-day Gallipoli tour.
Canakkale: Half-Day Troy Tour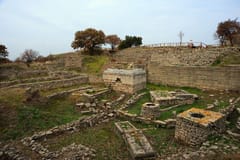 Discover Troy, the most famous city of the ancient world and the capital of a land of myths, legends, heroes, and Gods. This tour is designed for visitors who wish to walk in the footsteps of Achilles, Hector, and the beautiful Helen.
Canakkale: Seaside City Walking Tour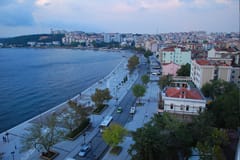 Discover the best of Canakkale on this guided walking tour. Explore the neighborhoods of this hidden gem and learn about it from a local guide. See its monuments, and visit its markets and hotspots.
Canakkale: Full-Day Ancient Troy and Museum of Troy Tour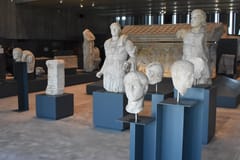 Visit the Museum of Troy as well as the UNESCO site of Troy, without a doubt one of the most famous cities of the ancient world. It is a land of myths, legends, heroes, and gods, which you will learn about through your discovery of the area.
Cities and places near Çanakkale