With a City Pass for Paris, depending on the provider, you have free entry to the most important sights (Eiffel Tower, Louvre, Palace of Versailles) and free access to public transport. On this page we present the three most important offers for the French capital: the Paris All-Inclusive Pass, the Paris Museum Pass and the Paris Turbo Pass.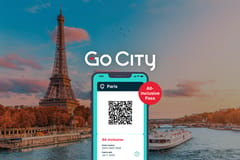 Paris: All-Inclusive Pass to over 35 Attractions
Visit top Paris attractions, like the Eiffel Tower, Notre Dame, and more over 2 or 3 days. With your all-inclusive pass, save time and money by having all your tickets ready to go all on one pass.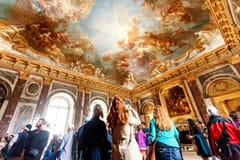 Paris Museum Pass: 2, 4, or 6 Days
Visit more than 60 of the top museums and monuments in and around Paris with a convenient and affordable Paris Museum Pass. Explore famous sites, like the Louvre and Versailles, and visit the Centre Pompidou.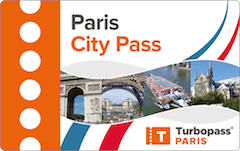 Paris City Pass
Der Tagespass für über 60 Museen und Attraktionen inklusive Metro.