Kastelorizo
Kastelorizo, fairy-tale island in the Mediterranean, fought over since ancient times, still inspires today: David Gilmour dedicated an entire album to it, the film "Mediterraneo" is a tribute to the island and its hospitable inhabitants. The empire of Alexander the Great, Rome and Byzantium have left their mark. Impressive is the ancient fortress of the Knights of St. John, the Kastello Rosso. The reddish stone of the hill is said to have given the name to the island and the fort. From up there, the view opens to the sea, the harbor, the church of St. Constantine and Helena. Many wonders await you on the island. The Blue Grotto is one of them ...
Ferries and ferry port in Kastelorizo
Weather in Kastelorizo
Der Wetterbericht für Kastelorizo am 18.05.2022: tagsüber wird durchschnittlich eine Temperatur von 19 °C erreicht, nachts kühlen die Temperaturen auf bis zu 18 °C ab.
23°
19°
21°
19°
23°
20°
22°
19°
24°
18°
22°
20°
Tours & Attractions
Ferry from Kaş to Meis / Kastelorizo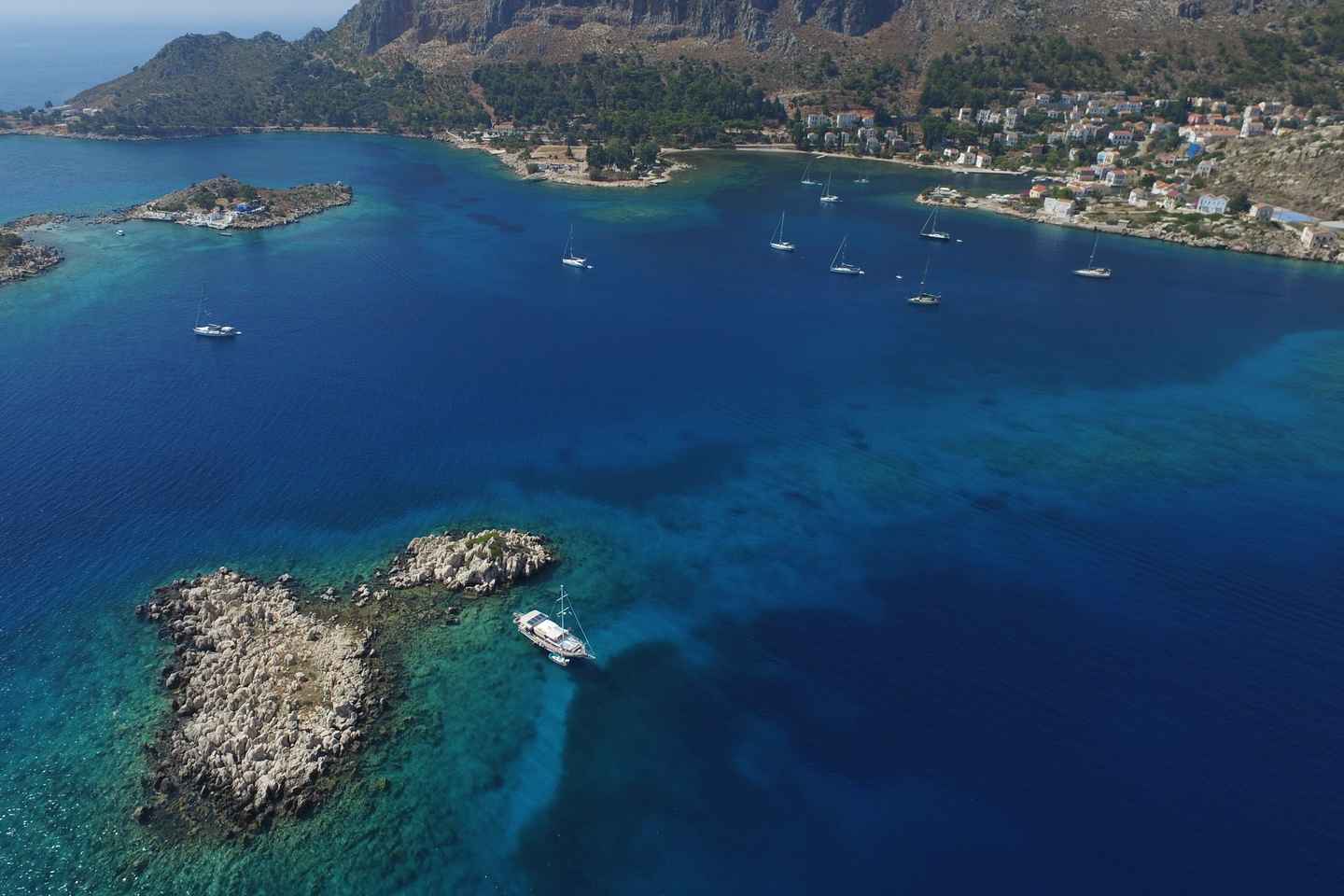 Ride a ferry to the Greek island of Meis during your stay in Kaş. Also known as Kastelorizo, is home to the Red Castle. Its breathtaking Blue Cave, one of the largest in Europe, is even said to hold some of the few remaining endangered Monk Seals.
Cities and places near Kastelorizo