Poros
Poros - just enjoy nature and sun! You can do that to the fullest on this small island. Poros is often compared with Venice. Kalavria and Spheria are connected only by a narrow isthmus. Between bougainvilleas and the whitewashed, picturesque houses of the old town you dive into past times. Celebrities like Greta Garbo, Giorgos Seferis and Henry Miller spent their summer vacations here in Villa Galini. If you walk to the center of the island, the ruins of a temple of Poseidon in beautiful blue limestone await you under pine trees. You will find pure refreshment and relaxation at the beautiful beaches like Vagionia Bay or Askeli Beach.
Museums in the area
Ferries and ferry port in Poros
Weather in Poros
Der Wetterbericht für Poros am 26.05.2022: tagsüber wird durchschnittlich eine Temperatur von 21 °C erreicht, nachts kühlen die Temperaturen auf bis zu 19 °C ab.
26°
22°
25°
22°
23°
21°
23°
19°
25°
21°
27°
23°
Tours & Attractions
From Athens: Saronic Islands Cruise Day Trip with Lunch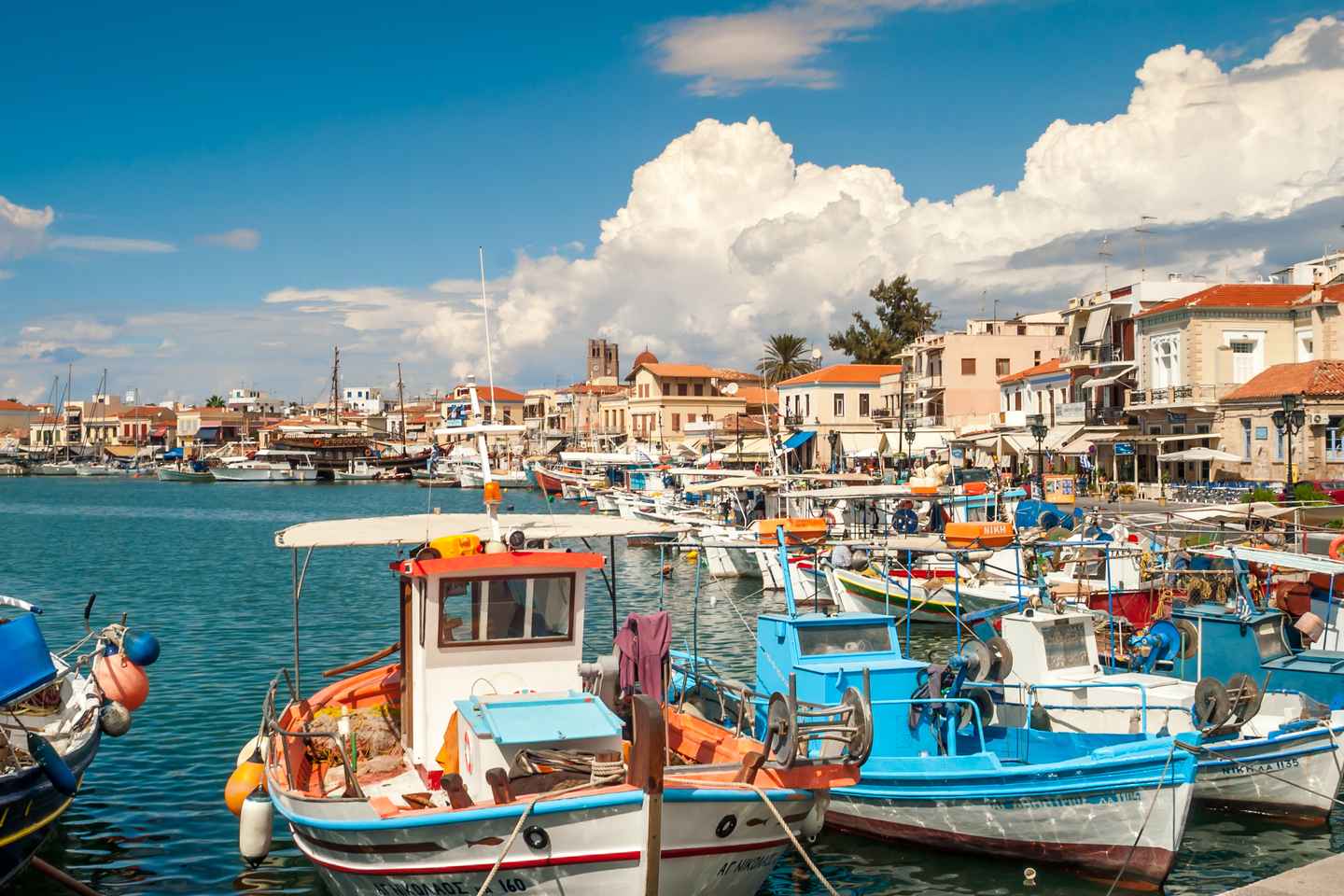 Discover the islands of Hydra, Poros, and Aegina on a full-day cruise from Athens. Enjoy views of the Greek coast from the open deck of a cruise ship and explore Hydra with an app audio tour.
From Athens: Full-Day Cruise to Aegina, Poros and Hydra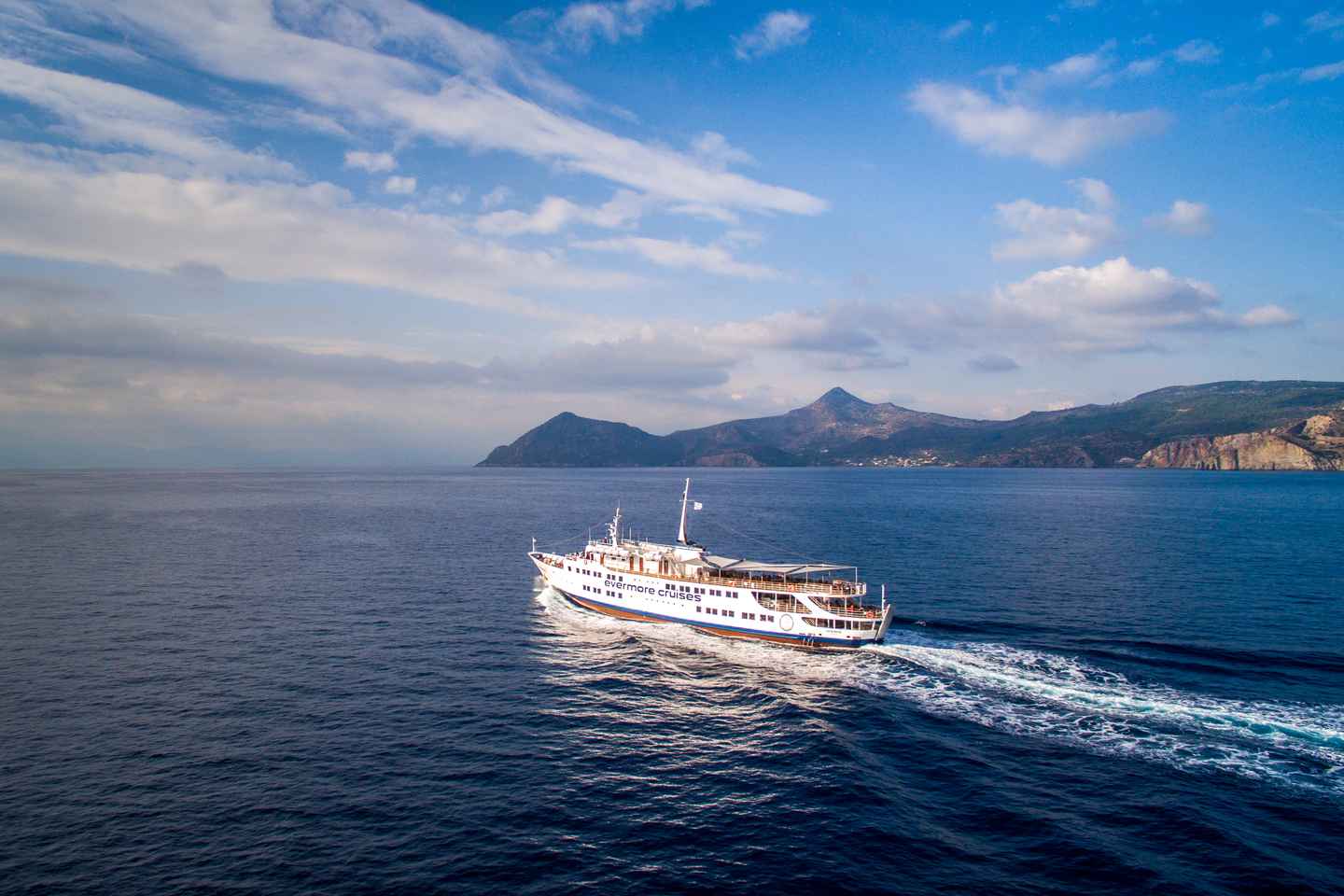 Escape the hustle and bustle of Athens on a tour around the islands of Hydra, Poros, and Aegina in the Saronic Gulf. Enjoy delicious lunch and live entertainment onboard a state-of-the-art boat.
From Athens: Argo and Saronic Islands Cruise with Lunch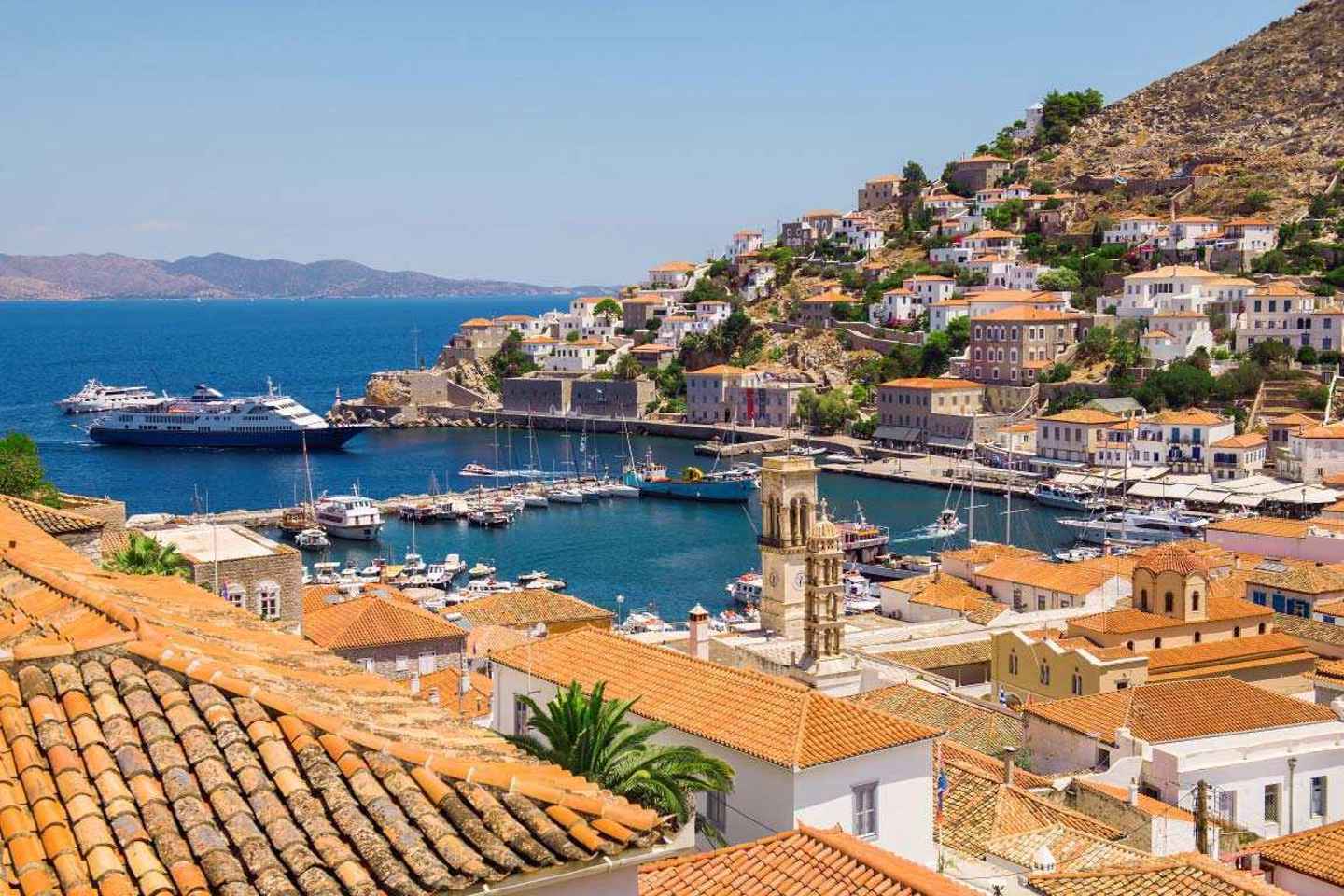 Spoil yourself for a day with a luxury cruise from Athens to the islands of Hydra, Poros, and Aegina in the Saronic Gulf. Swim in crystal-clear waters off Hydra, admire neoclassical beach houses on Poros, and explore the pine-covered landscape of Aegina.
From Athens: Day Cruise of the Saronic Islands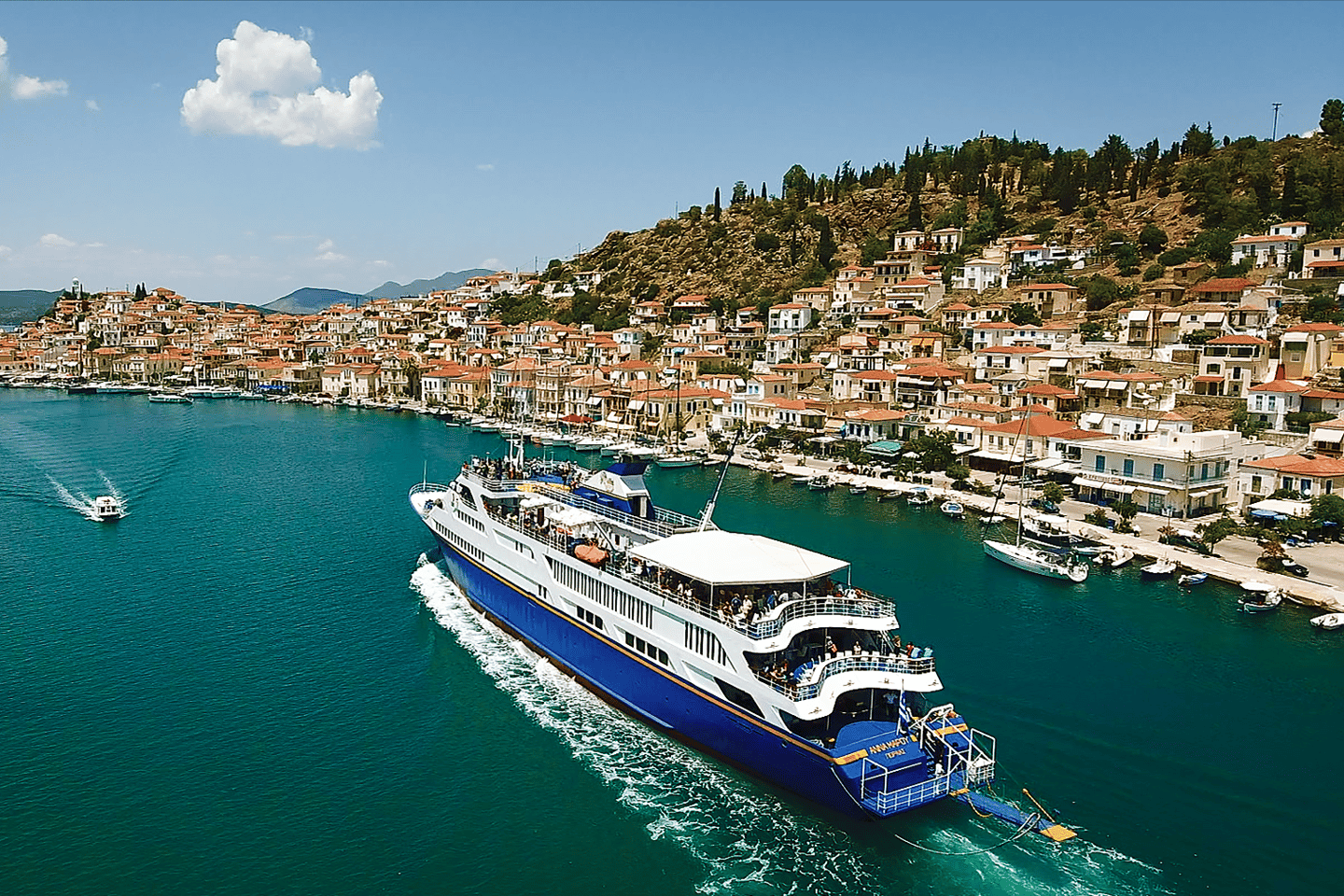 Escape the hustle and bustle of Athens and cruise to the Saronic Islands of Hydra, Poros and Aegina. Saunter the cobblestone streets of Poros and breathe in the scent of the lemon trees, relax on the beach at Aegina or take a trip to the Temple of Aphaea.
Athens, Acropolis Museum, Cape Sounion, Cruise & Delphi
Experience what the Athens area has to offer on a combination of tours over 3 days. See the sights of Athens and visit the New Acropolis Museum, take a spectacular drive to Cape Sounion, cruise for a day to Hydra, Poros, and Aegina, and visit Delphi.
Athens Combo: Greek Islands Cruise and the Acropolis Ticket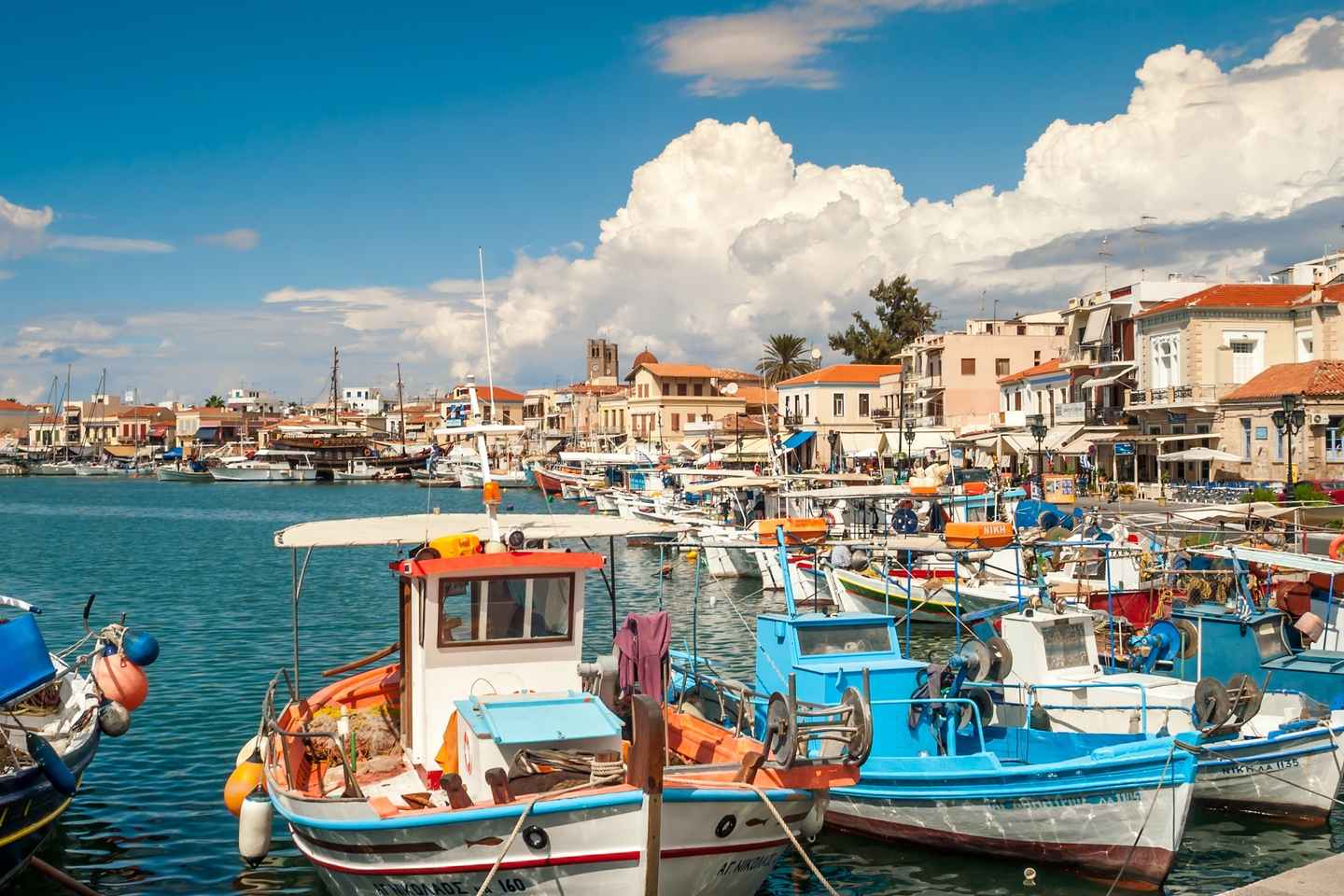 Enjoy a cruise to the fabulous islands of Poros, Hydra, and Aegina as well as skip-the-line entry to the Acropolis. Cruise around Saronic Golf with its crystal blue waters, enjoying the sea breeze and the Greek sun.
Cities and places near Poros