Schwerin
Schwerin is a German city in the west of the federal state of Mecklenburg-Western Pomerania, around 0 km north of the state capital Schwerin. There are about 96.000 inhabitants living in Schwerin.
Weather in Schwerin
Der Wetterbericht für Schwerin am 16.05.2022: tagsüber wird durchschnittlich eine Temperatur von 15 °C erreicht, nachts kühlen die Temperaturen auf bis zu 9 °C ab.
14°
11°
19°
13°
23°
16°
15°
11°
14°
9°
16°
8°
Tours & Attractions
There are many guided tours and city tours offered in Schwerin. You can find a complete list here: Excursions, Tours and Activities in Schwerin.
Schwerin: Tour with the Night Watchman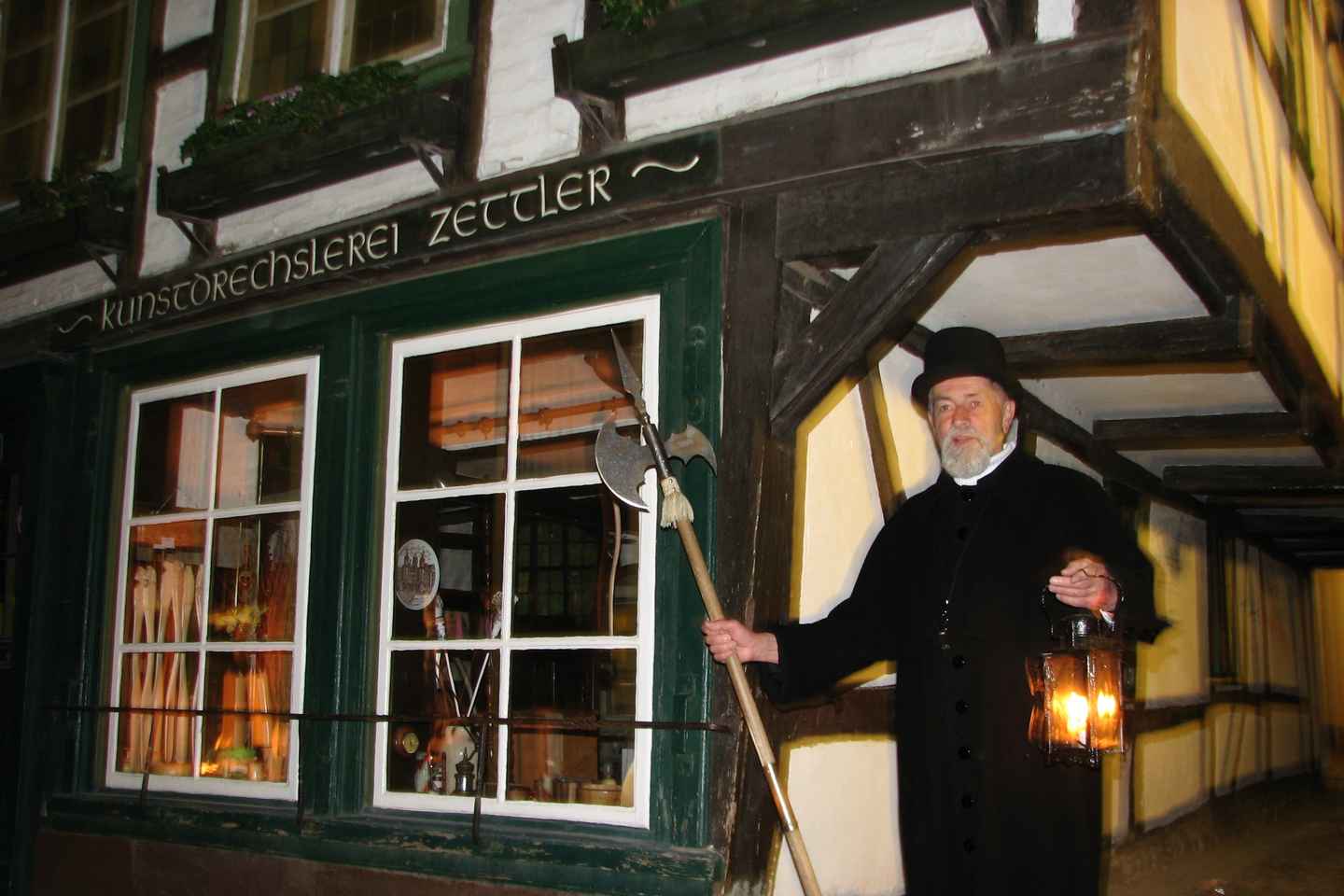 As soon as sunset has arrived, Schwerin's night watchman will take you on a tour of the historic city centre by night. Learn about the cities history and sights, while wandering the streets after nightfall.
Schwerin: City Highlights Guided Tour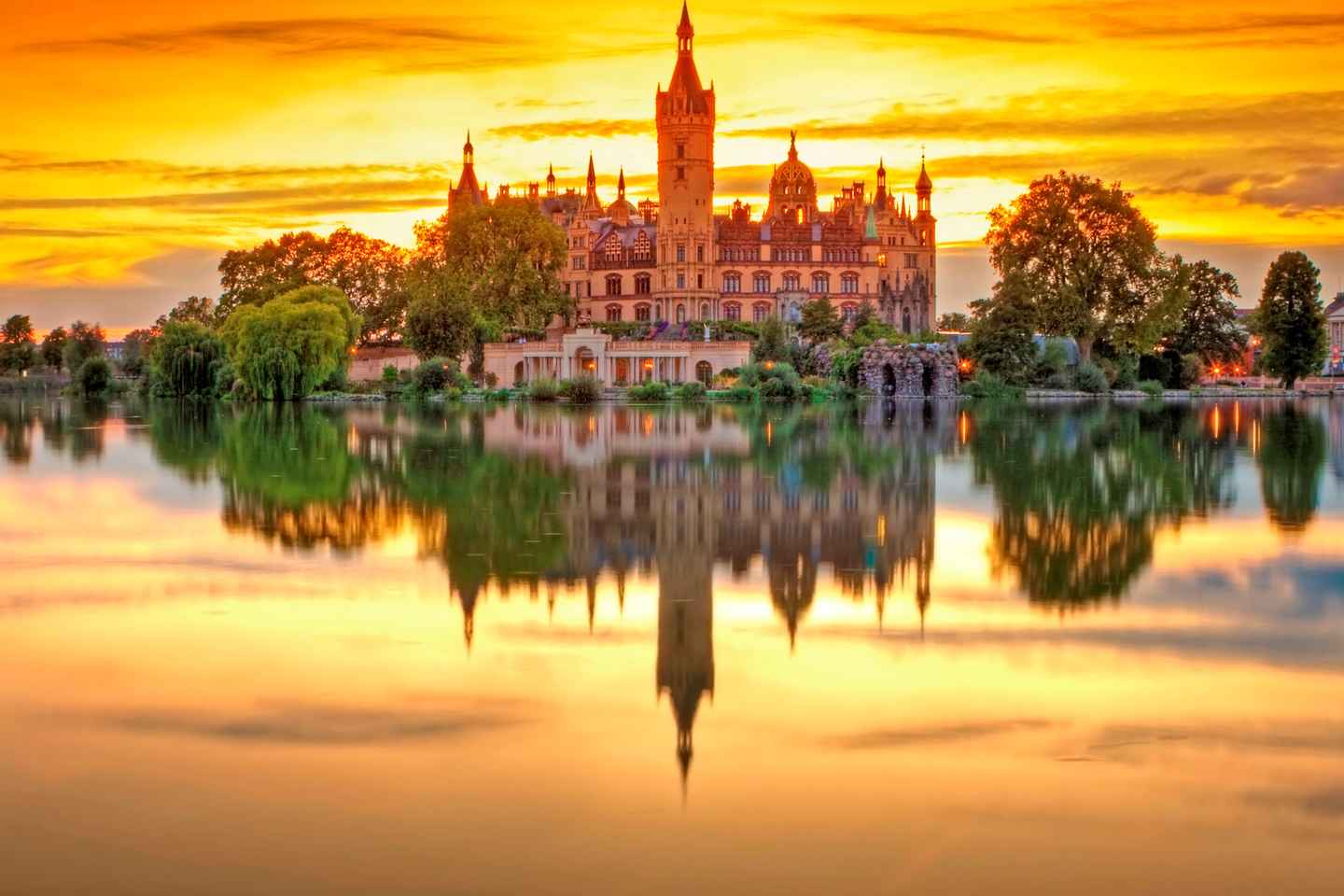 Discover the most important sights of the old town of Schwerin. Learn more about the history of the city and its buildings with an experienced guide.
Schwerin: 2-Day Hop-On Hop-Off Bus Tour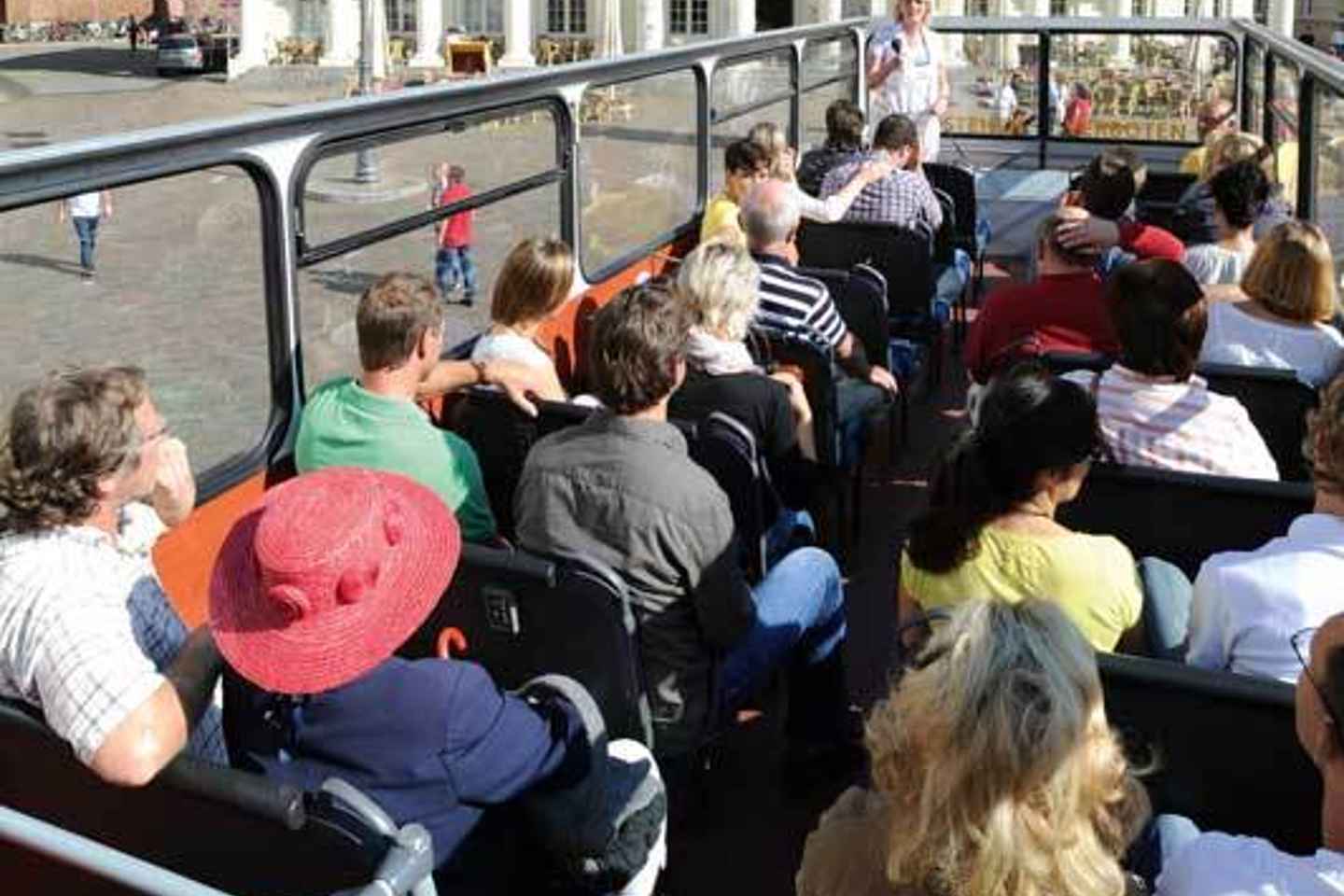 Discover the highlights of Schwerin on two consecutive days onboard an open-top double-decker bus. With a 2-day ticket for the hop-on hop-off bus tour, you can explore the cathedral, the historical old town, and much more at your own pace.
Schwerin: Local Pub Experience Tour with Drinks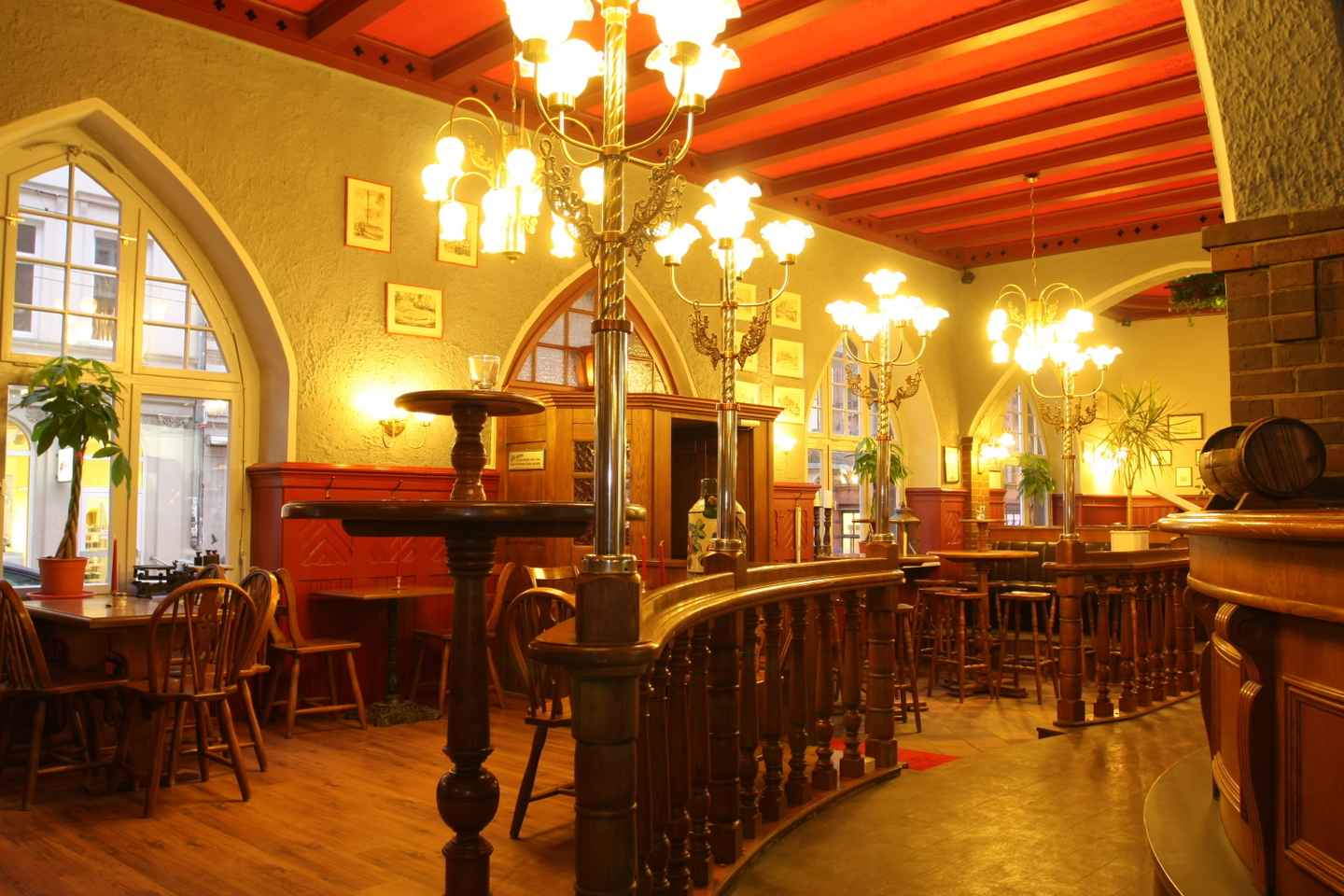 Discover the authentic charm of Schwerin's traditional bars and pubs on this guided tour. Explore the historic Old Town district, learn about the city's culture and local life, and visit two beloved venues where you can taste some typical food and drinks.
Schwerin: Private City Highlights Walking Tour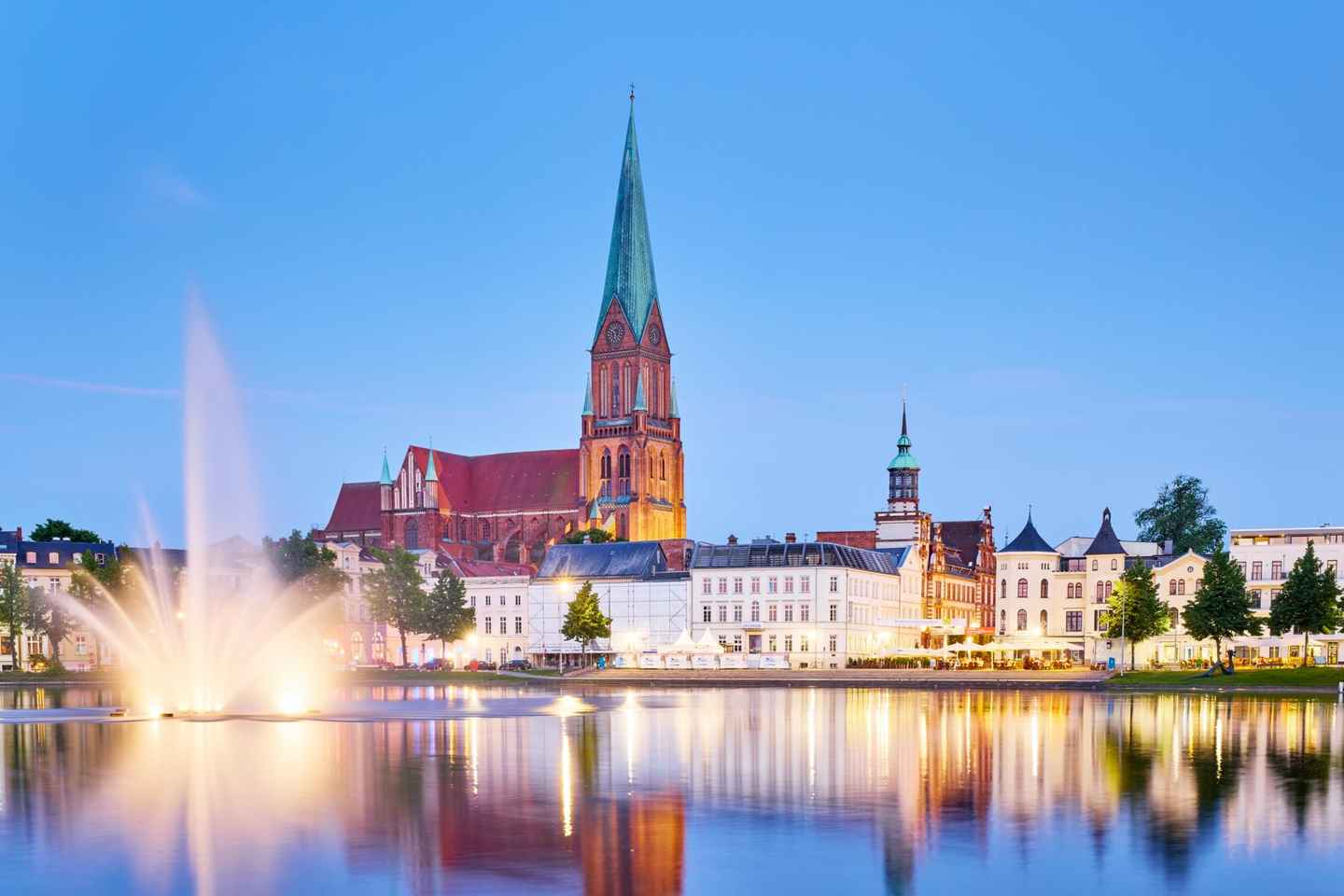 Learn about Schwerin's fascinating history as you explore the city's most historic locations, famous monuments, the old town and finally Schwerin Castle and Lake Schwerin.
Schwerin: Grand Tour by Train With Lunch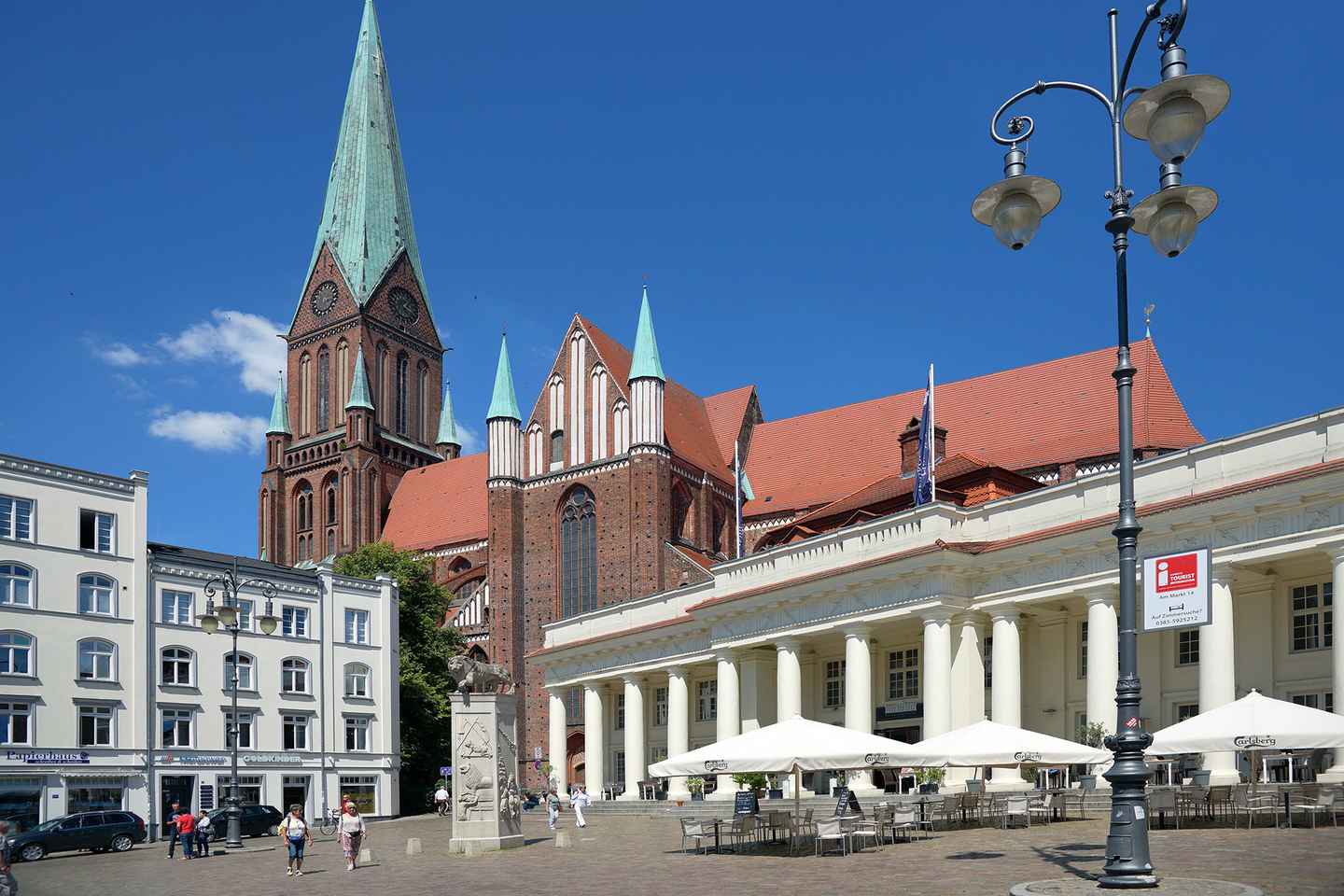 Discover the beauty of Schwerin on this full-day tour. Be charmed by the elegant villas, gothic churches, and busy boulevards. Enjoy a guided museum tour and savor a delicious lunch.
Cities and places near Schwerin